This is a fairly large, complex part which we manufactured for the U.S. Navy.   It is part of a torpedo housing.
The part is approximately 24" long by 13" diameter and was machined from solid aluminum bar.
Click the image for a larger view.
This part presented a number of manufacturing challenges.   As can be seen, the part has numerous external and internal features requiring a large amount of CNC programming.   Once the outside and inside profile of the part was turned on a CNC lathe, the rest of the work was performed on 4 & 5 axis CNC machining centers.
Machining the features on the outside of the part was fairly straight-forward.  Machining the profiles on the inside of the part was much more challenging.  Many of the features were very deep in the part requiring a large amount of machine travel as well as many very long tools.    Some of the internal features required an elaborate setup to be able to machine them at right angles to the bore of the part.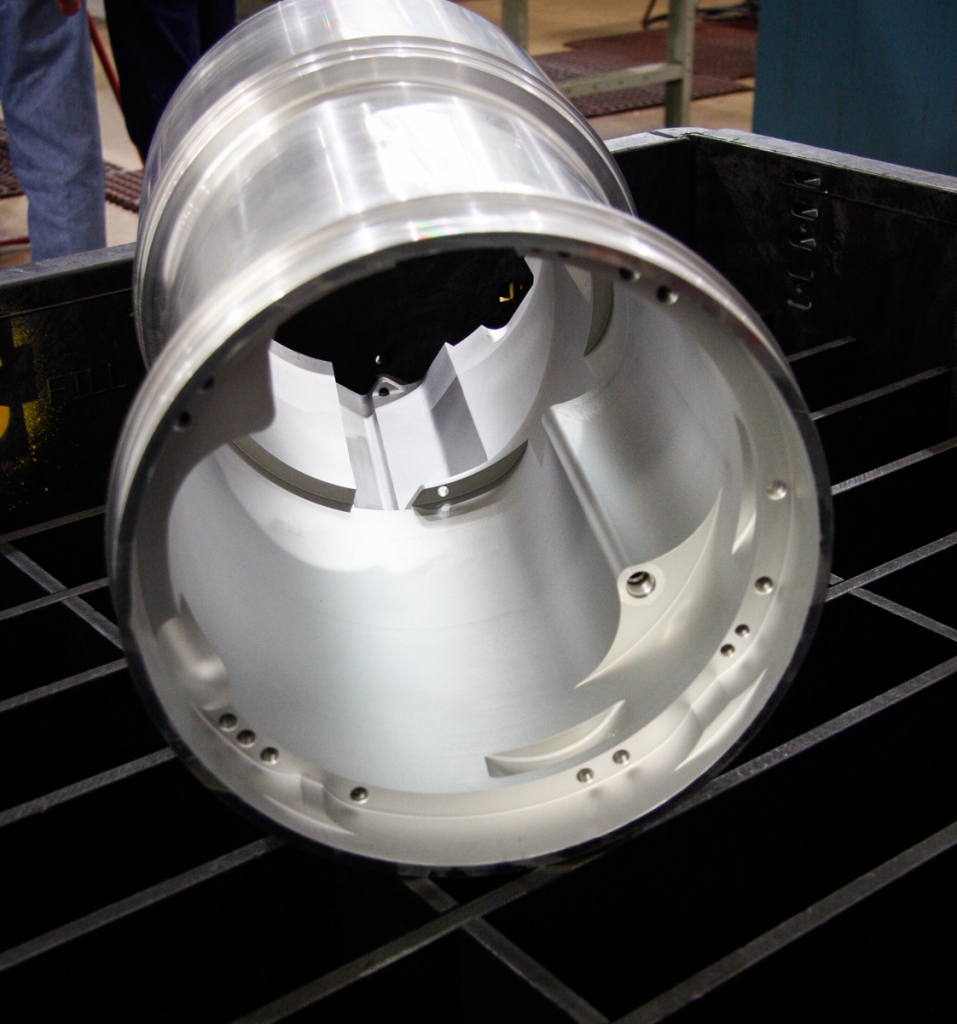 As can be imagined, inspecting the part was extremely time consuming and quite challenging as well.   The government inspector who needed to sign off on it was quite impressed with the finished part!