Welcome to CNC Industries
Located in Fort Wayne, Indiana, CNC Industries is an award winning AS 9100C / ISO 9001:2008 certified and ITAR registered contract and job shop specializing in high-speed CNC Machining, Rapid Product Development, Fabrication, and Assembly of component parts.
Every year CNC Industries provides tens of thousands precision machined, fabricated and assembled component parts to companies of all sizes – many of whom single-source their parts to us.   In the process of doing so not only have we applied proven Lean Manufacturing principles throughout the company, we have innovated numerous Lean initiatives specific to small machine shops.
With a heavy emphasis on the Aerospace and Defense markets, we also serve the Industrial, Transportation, Medical and Specialty markets with our vast array of 3, 4 and 5-axis machining centers as well as our 2 to 7-axis turning and turn/mill centers.   No matter what the market, CNC Industries is committed to providing exceptional value through Competitive Pricing, Superior Quality, Dependable On-Time Deliveries, and Outstanding Customer Service.
Give us a call @ 1-260-490-5700 x139.  We welcome the opportunity to explain why so many of our customers rank us at the top of their supplier list.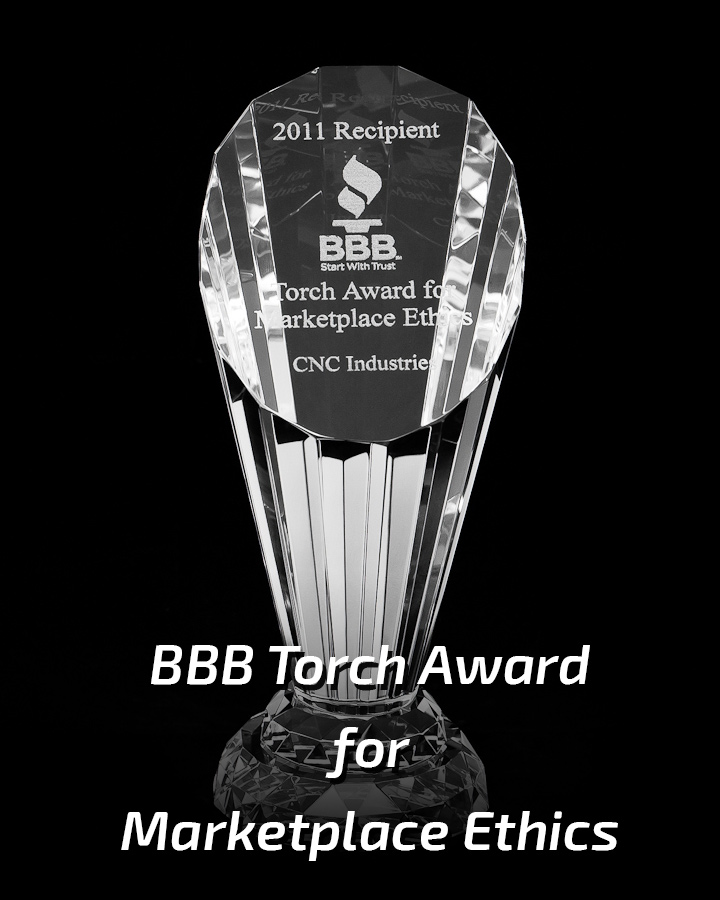 High-speed CNC Machining & Fabrication

Assembly

Inspection

CAD Design and Modeling

CNC/CAM programming

Painting & Plating through our NADCAP Partners

Custom Fixture Design and Build
"I have worked with CNC Industries for many years. They are an excellent partner/supplier for Exelis Inc and for many years when we operated under the ITT company name. They have excellent quality, on time delivery and customer service. I would highly recommend CNC Industries for your metal machined part requirements."
"CNC Industries, Inc. has been an overall superior supplier over a long period of time. The management staff is top rated and the technical expertise is at a high level. The quality of the end products is never a concern… You should have no reservations towards CNC Industries meeting your expectations."
"CNC Industries is a very conscientious company to work with. Their customer service representatives communicate any issues at hand and keeps us informed of any problems that arise. Their quality manager is very responsive with answers for any part or paperwork issues that arise. They are very timely with quotes. It is a pleasure to work with the group of people at CNC Industries."
"We have had numerous purchases with this vendor and have had a very successful relationship for many years. They communicate issues promptly and advise on any delivery issues."
AS 9100 Rev.C Certified

ISO 9100:2008 Certified

JCP (Joint Certification Program)

Cage Code # 1U5Q3

ITAR Registered
Why buy from CNC Industries
Proven Performance

A Dedicated and Experienced Workforce

Capacity for Growth

Committed to Continuous Improvement

Outstanding Customer Service

A few statistics about CNC Industries