"Locally Made Monday" on WFFT recently came out to do a TV shoot of the shop…  Just as in our industry, the news media have become very lean.  Instead of two or three people coming out for the shoot as in days gone by, it was one person who does everything himself – shooting, interviewing, editing and producing…
The image below is of Steven Deam, President of CNC Industries being interviewed by Andrew Logsdon of WFFT, Fort Wayne.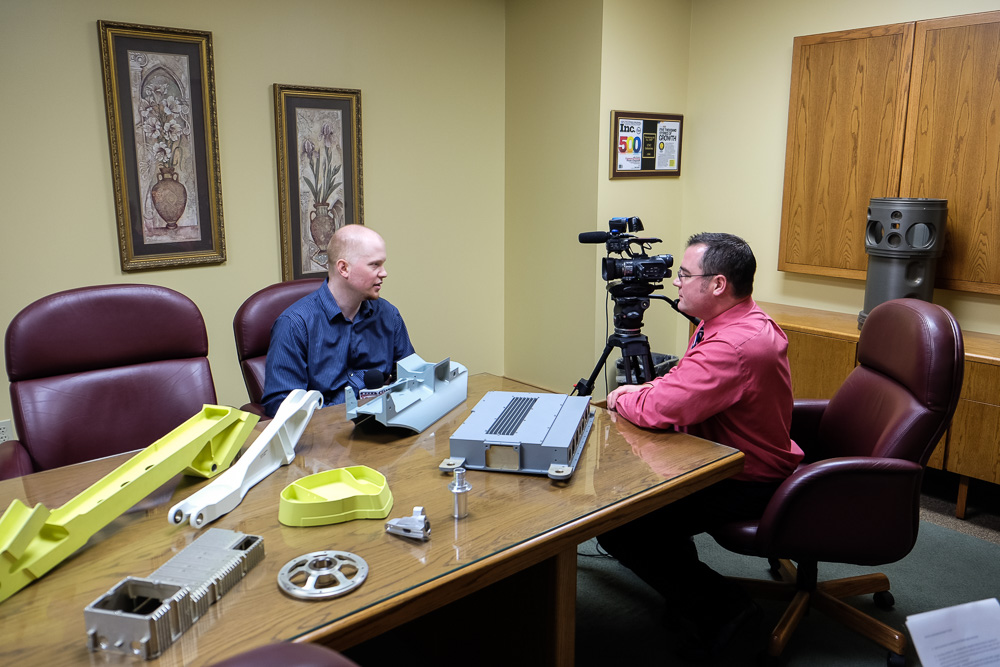 Below is a shot of Andrew filming a CMM measuring a part.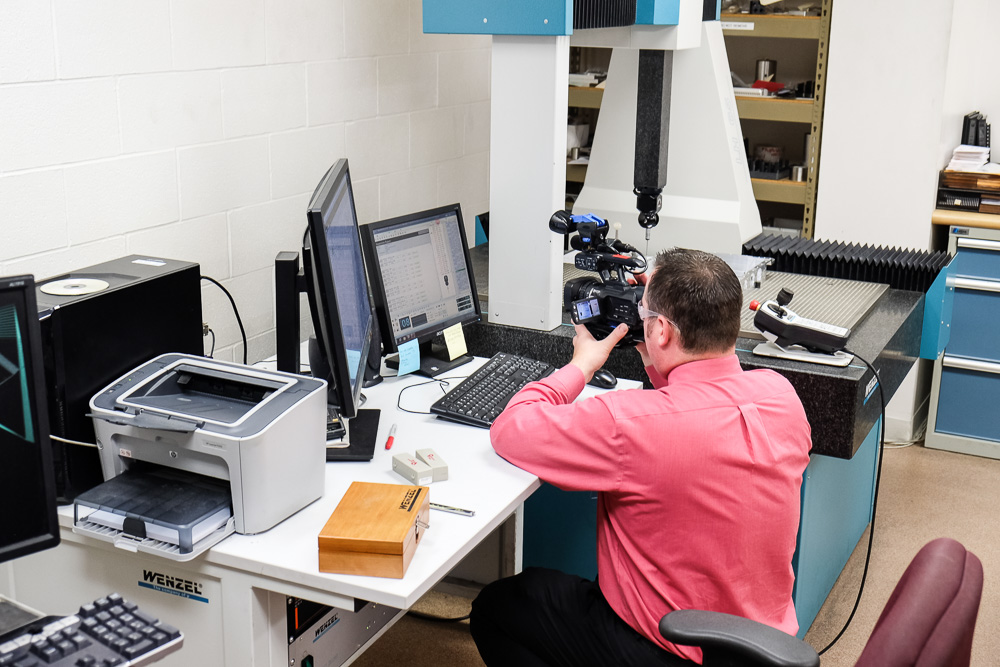 And a shot of Steve Deam Jr. and David Ratliff, a salesman for CNC Industries discussing a part.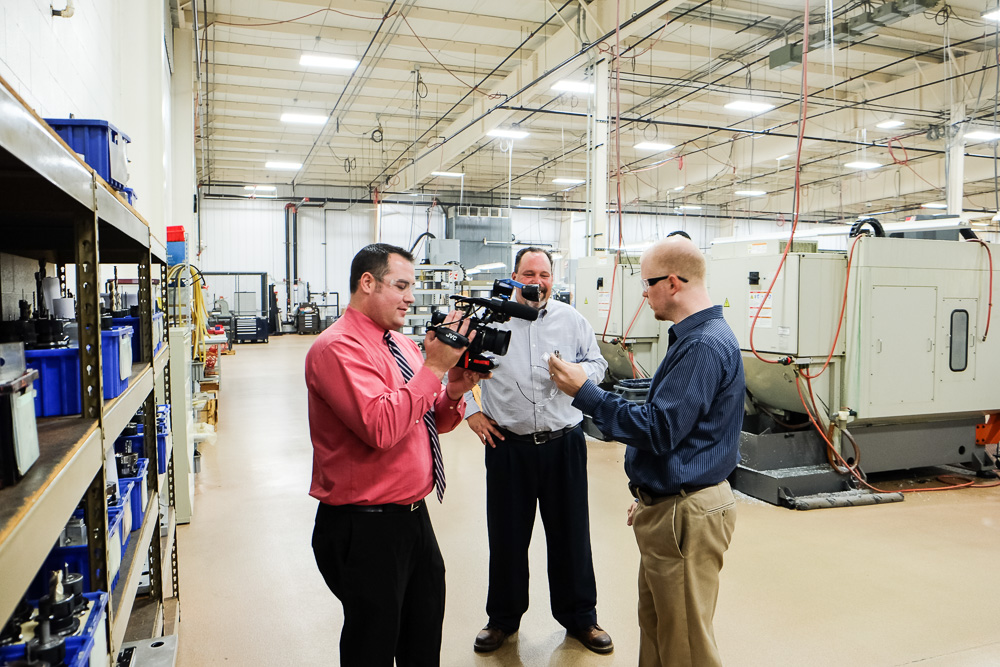 Here's the spot…